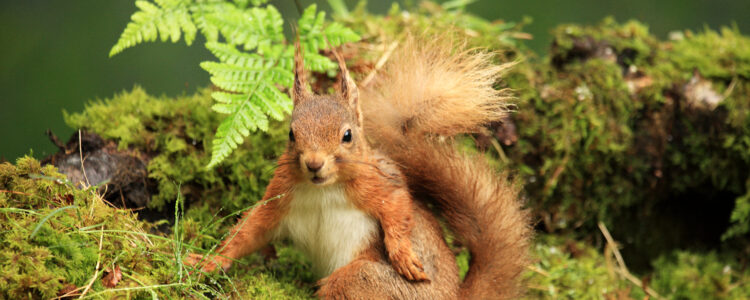 Contacts
Found a casualty and need help?
---
Do NOT expect rehabbers to:
Always be able to collect the animal
Answer the phone 24 hours/day, 7 days/week
Be able to take in all animal species – read the 'specialisation' notes beside their contact details
Do ALWAYS:
Be polite, respectful and appreciative
Offer to help with the rescue in some way
Think about making a donation!
Please remember the rehabbers listed below are nearly all unpaid individuals caring for injured wildlife in a back-garden situation whilst juggling jobs and families.
Taking a wildlife casualty to the vet

= View the map full screen
= Rehabilitators, Rescue or Advice

= Vets
REHABILITATORS (listed alphabetically by county)
Name/Address
Phone Number
County
Specialisation
Northern Ireland Badger Group, Belfast, Co Antrim, N.Ireland
Form on 'contact us' page of our website: www.badgersni.org.uk
Antrim, N.Ireland
ADVICE – Badgers
Bat Conservation Ireland, Virginia, Co. Cavan www.batconservationireland.org
086 4049468
Cavan
ADVICE – Bats
Bev Truss, The Hogsprickle, Ennis Co Clare
086 8624511
Clare
REHAB – All wildlife. Clare Limerick Cork and Galway
Mike Rendle, Irish Hare Initiative, Co Down, N.Ireland www.irishhare.org
info@irishhare.org
Down, N.Ireland
ADVICE ONLY – Hares & leverets
Northern Ireland Bat Group, Co Down, N.Ireland www.bats-ni.org.uk/grounded-and-injured-bats/
During Office Hours 0044 28 9039 5264, Outside Office Hours 0044 7704 045 262
Down, N.Ireland
REHAB – Bats
Michael Sheridan, Churchill, Letterkenny, Co.Donegal
086 3349430
Donegal
REHAB – mammals
Helen Burke, Dublin
086 8150968
Dublin
ADVICE – Swifts
Kildare Animal Foundation Wildlife Unit, Kildare Town, Co. Kildare
087 6201270
Dublin
REHAB – All wildlife
Yvonne McCann, Dublin Hedgehog Rescue, Rush, Co Dublin
086 8810492
Dublin
REHAB – Hedgehogs ONLY
Dublin Society for Prevention of Cruelty to Animals, Mount Venus Rd, Rathfarnham, Dublin 16, Co Dublin
01 4935502
Dublin
RESCUE ONLY
Mary Polizzi, Enniskillen. Co. Fermanagh, N. Ireland
00 44 (0)77 3040 4991
Fermanagh, N.Ireland
REHAB – All wildlife
Mary Joyce-Glynn, Galway and Claddagh Swan Rescue, Galway, Co Galway
086-382-6471
Galway
ADVICE – Birds, esp. swans
Louise Overy, Dingle, Co Kerry
085 8173999
Kerry
ADVICE – Sea Turtles. Please TEXT ONLY
Kildare Animal Foundation Wildlife Unit, Kildare Town, Co. Kildare
087 6201270
Kildare
REHAB – All wildlife
Anna Collins
kildarebatgroup@gmail.com
Kildare
REHAB – Bats ONLY
Mark Fisher, Stoneyford,
Co Kilkenny
086 6031667
Kilkenny
REHAB – All wildlife
Kilkenny SPCA, Unit 39 Hebron Industrial Estate, Hebron Road, Kilkenny, Co Kilkenny www.kilkennyspca.ie
056 7771635 and 086 8172167
Kilkenny
REHAB – All wildlife
Kildare Animal Foundation Wildlife Unit, Kildare Town, Co. Kildare
087 6201270
Laois
REHAB – All wildlife
Bat Rehabilitation Ireland , Bruree, Co Limerick
085 7219400
Limerick
REHAB – Bats
Irish Society for Prevention of Cruelty to Animals (ISPCA), Kenagh, Co. Longford
043 3325035
Longford, Westmeath, Roscommon
RESCUE & ADVICE – All wildlife
Yvette van Schreven, Togher, Co Louth
041 6852763 or 087 6395049
Louth
REHAB – All wildlife
Breffni Martin, North Louth branch of Birdwatch Ireland
087 9145363
Louth
ADVICE – Bird Identification
Mary Roberts, Crossmolina, Co Mayo
mayobatgroup@gmail.com
Mayo
REHAB – Bats
Lynda Huxley, Castlebar, Co Mayo
094 9032422 or 083 4809532 or natureofireland@eircom.net
Mayo
ADVICE – Swallows, House Martins and Swifts ONLY
Ireland's School of Falconry, Ashford Castle, Cong, Co Mayo www.falconry.ie
094 9546820
Mayo
REHAB – Birds of prey
Sorcha Kennedy, Achill, Co Mayo
087 2243516
Mayo (West)
ADVICE – Birds, small mammals & SEALS
Wally Hering, Athboy, Co Meath
087 9442602
Meath
REHAB & ADVICE – Raptors ONLY
Lothar, Eagles Flying – Irish Raptor Research Centre, Ballymote, Co Sligo www.eaglesflying.com
071 9189310 and 087 2110538
Sligo
ADVICE – All wildlife, esp. birds of prey
Christine, Little Wings Bird Sanctuary, Banada, Co Sligo www.littlewingsbirdsanctuary.com
086 0273337
Sligo
REHAB – Garden birds & corvids Can receive calls between 7am and 6pm 7 days NO CALLS AFTER 6 PM PLEASE
Conor Hickey, Tipperary South SPCA, Savanagh House, Cashel Road, Clonmel, Co Tipperary
086 6031366
Tipperary
REHAB – All wildlife
Andrew Quinn, Waterford Animal Welfare, The Quay, Waterford, Co Waterford www.waterfordanimalwelfare.com
087 6551152
Waterford
ADVICE ONLY
Rob & Pat, Deise Animal Sanctuary, Knocknaree, Ballymacarbry, Co.Waterford
087 3119509
Waterford
REHAB – All wildlife
Seal Rescue Ireland, Courtown Harbour, Co Wexford
www.sealrescueireland.org
087 1955393
Wexford
REHAB – All wildlife, esp seals & otters
Kildare Animal Foundation Wildlife Unit, Kildare Town, Co. Kildare
087 6201270
Wicklow
REHAB – All wildlife
Anthony Doyle, Irish Hawking Club www.irishhawkingclub.ie
087 9909262
All counties
REHAB – Birds of prey ONLY
Veterinary Surgeons
Name/Address
Phone Number
County
Notes/Experience
Tullow Rd Vet Clinic, Tullow Rd, Carlow, Co. Carlow
059 9130988
Carlow
Frances Browne, Rowanberry Vet Clinic, Creggaun Doora, Ennis, Co. Clare
065 6822237
085 2031201
Clare
Treaty Veterinary Clinic, No 4, Ballycasey Business Park, Shannon, Co Clare
061 703466
Clare
Pat O'Doherty, Gilabbey Veterinary Hospital, Vicars Road, Cork
021 4962799
Cork
Jerry McCarthy, Marsh Rd Skibbereen, Co. Cork
028 23000
Cork
Gavin Russell, Riverview Veterinary Clinic, Distillery Road, Bandon, Co Cork
023 8841503
Cork
Glasslyn Veterinary Clinic, Station Road, Connolly Street, Clogheenavodig, Bandon, Co Cork
023 8841404
Cork
Ulrike Vaughan, Seaview Veterinary Clinic, Rathmore Ballyshannon Co. Donegal
071 9852805
Donegal
Ludwig Kern, Shore Road, Ramelton, Co Donegal
074 9152969
Donegal
John Hardy Veterinary Practice,
Animal Welfare Veterinary Clinic,
40 Charlemont St, Dublin 2, Co. Dublin
01 6714303
Dublin
NOT birds of prey
Ark Vet Clinic, 46 St Mary's Rd, Galway Co. Galway
091 584185
Galway
Donal Murphy, Rathmore, Kerry
064 7758153
087 2548153
Kerry
Athy Veterinary Hospital, Gallowshill, Dublin Rd, Athy, Co. Kildare
059 8631498
Kildare
Pat O'Brien, Village Veterinary Hospital, Kells Road, Kilkenny
056 7762674
Kilkenny
Vet Care Portlaoise, 9 – 10 Well rd, Portlaoise, Co. Laois
057 8664841
Laois
Treaty Veterinary Clinic, High Road, Thomndgate, Limerick
061 328511
Limerick
Allpets Veterinary Hospital, Unit 1 /2, Bloomsbury Centre, Donore Rd, Drogheda, Co. Louth
041 9810000
Louth
Westgate Veterinary Hospital, Scarlet Street, Drogheda, Co. Louth
041-9838718 / 041-9837658
Louth
James Victory, Crandara Veterinary, Market Sq., Longford Town
043 3346270
Longford
Niall Curran, Animal Hospital, Moneen, Castlebar, Co. Mayo
094 9021586
Mayo
birds, esp. birds of prey
Frances Harvey, Veterinary Clinic, Unit 2, Churchlands, Slane, Co. Meath
087 2392432
Meath
birds of prey, badger
Paul Kelly, Brooklands Veterinary Hospital, Fairyhouse Road, Ratoath, Co Meath
087 2739802
Meath
Sabine Conboy, Ballygawley Veterinary Clinic, Ballygawley, Co Sligo
071 9303061
Sligo
Kieran Corry, Campsie Vet Centre, Knocknamoe Rd, Omagh, Co. Tyrone
0044 28 8224 6644
Tyrone
all wildlife
William Smith, City Vets, Matties Hill, Waterford
051 371155
Waterford
bats
Pat and Michael Morrissey, Riverside Veterinary Hospital, Davitt's Quay, Dungarvan, Co.Waterford
058 44710
Waterford
Shane Mc Dermott & Gail Nic Eoghain
Animal Hospital Kilcoole, Whitethorn Centre, Main Street, Co. Wicklow
01 2874802
Wicklow
all wildlife
Bairbre O'Malley
Veterinary Clinic, Kilmantain Place, Bray, Co. Wicklow
01 2723857
Wicklow
fox, birds, bats, hedgehogs
Pete Wedderburn
Brayvet, Old Conna Ave, Bray, Co Wicklow
01 2821909
Wicklow
all wildlife
NPWS Contact Details
– For 'Possession Licenses' if rehabilitating a wildlife casualty.
– To report suspected illegal activity e.g. badger baiting
– NOT to report injured wildlife
NPWS
Headquarters: 90 North King Street, Dublin 7
Phone: 01-888 3242
Enquiries: nature.conservation@chg.gov.ie
Website: www.npws.ie
There are Regional Offices throughout Ireland. You can use the list below, or click on the 'NPWS Regional Management structure map' on the NPWS website, to locate a regional office or District Conservation Officer.
All mobile numbers listed below are NPWS work mobile numbers and have been offered to IWM for inclusion online
North Eastern Region
Dublin, Louth, Meath, Kildare, Laois & Offaly
Regional Manager (RM) Divisional Manager (DM) Deputy Regional Manager (DRM)
District Conservation Officer (DCO) Conservation Ranger (CR)
North Eastern Region
Padraig O'Donnell
RM
076 100 2591 Ext 8591
DRM
(045) 520 644
Dublin, Louth & Meath
Roy Thompson
DCO
076 100 2593
Dublin – North & City
CR
076 100 2623 Ext 8623
087 6620373
Dublin – South
Terry Doherty
CR
076 100 2624 Ext 8624
Louth
Jennifer Lynch
CR
076 100 2637 Ext 8637
Kildare, Laois & Offaly
Kildare
Noel Bugler
DCO
076 1002594 Ext 8594
087 2371959
Kildare – South
Kieran Buckley
CR
076 1002593 Ext 8593
East Offaly/West Laois
(Slieve Bloom Mountains)
Robert Edge
CR
076 1002592 Ext 8592
Offaly – South
Eileen Canny
CR
057 9137811
Offaly – North
Colm Malone
CR
057 9331470
South Eastern Region
Wicklow, Wexford, Carlow & Kilkenny
Regional Manager (RM) Divisional Manager (DM) Deputy Regional Manager (DRM)
District Conservation Officer (DCO) Conservation Ranger (CR)
South Eastern Region
Regional Office
(0404) 45800
Wesley Atkinson
RM
076 100 2671 Ext 8671
Ciara O'Mahony
DRM
076 100 2668 Ext 8668
Padraig Comerford
DM
076 1002654 Ext 8654
Divisional Peatlands
Rebecca Teesdale
RM
076 1002591 Ext 8591
Wicklow & North Wexford
Damian Clarke
DCO
076 1002669 Ext 8669
Wicklow Mountains National Park
Andrea Webb
CR
076 1002676 Ext 8676
Wicklow Mountains National Park
Ann Fitzpatrick
CR
076 1002672 Ext 8672
Wicklow Mountains National Park
Jason Monaghan
CR
087 9661639
Wicklow South, Wex. Nth
Eamon Doran
CR
053 9426339
South Wexford, Carlow & Kilkenny
Carlow
Ciaran Foley
DCO
076 1002680 Ext 8680
087 6468438
Kilkenny
Jimi Conroy
CR
076 1002655
Wexford – South
Tony Murray
CR
076 1002662 Ext 8662
North Slob
Dominic Berridge
CR
076 1002661 Ext 8661
Carlow
John Griffin
CR
076 1002679
Mid-Southern Region
East Cork, Limerick, Tipperary NR, Tipperary SR & Waterford
Regional Manager (RM) Divisional Manager (DM) Deputy Regional Manager (DRM)
District Conservation Officer (DCO) Conservation Ranger (CR)
North Eastern Region
Eamonn Meskell
RM
076 100 2647
DRM
East Cork, Tipperary South & Waterford
Cyril Saich
DCO
076 100 2503
087 264 6443
Tipperary South
Sean Breen
CR
062 71131
Waterford
Brian Duffy
CR
058 53480
Limerick & Tipperary NR
Limerick/North Tipperary
Stefan Jones
DCO
076 100 2649
086 807 4628
Limerick – West
Liam Lenihan
CR
(063) 84066
Tipperary
Áine Lynch
CR
076 100 2577
South Western Region
Kerry, South and West Kerry, North Cork, South and West Cork
Regional Manager (RM) Divisional Manager (DM) Deputy Regional Manager (DRM)
District Conservation Officer (DCO) Conservation Ranger (CR)
South Western Region
Regional Office
064 6670145
Seamus Hassett
RM
076 1002649 Ext 8554
Philip Buckley
DM
021 4619901
Kilarney National Park
Pat Foley
DRM
076 1002555 Ext 8555
Kerry – North / Cork – North
Danny O'Keeffe
DCO
076 1002556 Ext 8556
Kilarney National Park
Pascal Dower
CR
076 1002569 Ext 8569
Kilarney National Park
Sean Forde
CR
064 6635215
Kilarney National Park
Pádruig O'Sullivan
CR
064 6635215
Killarney National Park
Peter O'Toole
CR
064 6635215
Kerry – South & West / Cork – South & West
Declan O'Donnell
DCO
028 37347
087 264 6452
Cork – West
Jay Cornich
CR
Cork – West
Patrick Graham
CR
076 1002657
Cork – North
Kathryn Freeman
CR
Cork – Beara Peninsula
Clare Heardman
CR
076 1002658
Kerry – South
Michael O'Sullivan
CR
064 6645257
Mid Western Region
Clare, Galway South, Galway East, Galway North
Regional Manager (RM) Divisional Manager (DM) Deputy Regional Manager (DRM)
District Conservation Officer (DCO) Conservation Ranger (CR)
Mid Western Region
Regional Office
091 704 200
Dr. Enda Mooney
RM
076 1002604 Ext 8604
DM
DRM
Galway – South, East, & North
Gerry Higgins
DCO
076 1002644 Ext 8644
087 2646458
Galway – South-West
Raymond Stephens
CR
076 1002642
Galway – South-East
Jacinta Murphy
CR
076 1002643
Galway – East
Ann Bingham
CR
076 1002641
Galway – North
Brian Reidy
076 1002640
Galway – Central
Eamonn Twomey
CR
085 1827385
Clare
Clare – Ennis
Helen Carty
DCO
076 1002582 Ext 8582
Clare – Burren Nat. Park
Emma Glanville
CR
076 100 2583
087 9888188
Clare – North-West
Penny Bartlett
CR
076 100 2584
086 8059239
Clare – South-East
David Lyons
CR
076 100 2585
087 2867079
Clare – North-East
Sinéad Biggane
CR
076 100 2586
087 2739841
Clare – South-West
Elaine Keegan
CR
087 2240934
Western Region
Mayo, Galway – West
Regional Manager (RM) Divisional Manager (DM) Deputy Regional Manager (DRM)
District Conservation Officer (DCO) Conservation Ranger (CR)
Western Region
William Cormacan
RM
076 100 2515
??
Denis Strong
DM
076 100 2519
Galway – West
Cameron Clotworthy
DCO
076 100 2529
087 669 7066
Galway – North
John Higgins
CR
093 47502
Galway – Connemara East
Daniel Buckley
CR
091 557972
Galway – Connemara NP
Dermot Breen
CR
091 5579728
Mayo
Mayo – North Central (Ballycroy Nat. Park)
Sue Callaghan
DCO
076 1002520 Ext 8520
087 231 6386
Mayo – North-Central
Sam Birch
CR
076 1002522 Ext 8522
Mayo – East
Irene O'Brien
CR
076 1002523
Mayo – North
Hazel Doyle
CR
076 1002524 Ext 8524
085 8054304
Mayo – West
Leonard Floyd
CR
076 1002521 Ext 8521
Mayo – South
Eoin McGreal
CR
094 9542775
Mayo – South Central
Maurice McDonnell
CR
094 9031076
North Midlands Region
Cavan, Leitrim East, Longford, Monaghan, Roscommon, Westmeath
Regional Manager (RM) Divisional Manager (DM) Deputy Regional Manager (DRM)
District Conservation Officer (DCO) Conservation Ranger (CR)
North Midlands Region
Regional Office
(071) 966 6700
Cathryn Hannon
RM
071 966 6702
Leitrim, Cavan, Longford, Monaghan
Michael Hackett
DCO
076 100 2579
087 264 6413
Leitrim – South & Cavan West
John Matthews
CR
076 1002580 Ext 8580
Longford
Susan Moles
CR
076 1002581 Ext 8581
Longford
Dave McDonagh
CR
076 1002600 Ext 8600
Roscommon, Westmeath
Andrew Speer
DCO
076 1002697
087 667 2213
Roscommon – North
Eoin Connolly
CR
076 1002514
Roscommon – South
Laura Gallagher
CR
0906 630542
Roscommon – West
Patrick Ryan
CR
0906 630542
Westmeath – North
Tríona Finnen
CR
076 1002575 Ext 8575
Westmeath – South
Therese Kelly
CR
076 1002696 Ext 8696
Cavan – East
Dave McDonagh
CR
076 100 2600
Northern Region
Donegal, Sligo, Leitrim West
Regional Manager (RM) Divisional Manager (DM) Deputy Regional Manager (DRM)
District Conservation Officer (DCO) Conservation Ranger (CR)
Northern Region
Regional Office
074 913 7090
Dave Duggan
DM
076 1002540
Donegal NthGlenveagh Nat Park
Pat Vaughan
DCO
076 100 2541
087 264 6419
Donegal – Glenveagh NP
Mark Byrne
CR
Donegal – Glenveagh NP
Robbie Miller
CR
Donegal, Sligo, Leitrim West
Tim Roderick
DCO
076 100 2512
087 618 4827
Donegal – South-East
Carl Byrne
CR
074 913 4950
Donegal – South / West
Emer Magee
CR
074 952 2910
Donegal – North / East
Lee McDaid
CR
074 938 3532
Donegal – North / Central
Dave McNamara
CR
Donegal – Inishowen
Emmett Johnson
CR
074 932 2628
Leitrim – West
John Carey
CR
Sligo – East / West
Miriam Crowley
CR
0761 002 516
An Garda Síochána
The Station Directory offers a complete listing of all garda stations, their contact details and Divisional and District Officers Click HERE or visit www.garda.ie