Wildlife First Aid Information
---
Found a casualty and need help?
Find Rehabilitators near you »
---
Irish Wildlife Matters aims:
To give useful and easy-to-follow information and instruction to members of the public who find a wildlife casualty
To provide detailed information to the rehabilitator who will take responsibility for the long-term rehabilitation of the casualty
To provide a reference tool for veterinary surgeons for the treatment of wildlife casualties
Upcoming Events

WRI is excited to announce a series of upcoming events that you won't want to miss!
A Veterinary Approach to Wildlife Crime Webinar

WRI Bat Walk 

Introduction to Wildlife Crime  Webinar

Introduction to Wildlife Rehabilitation Course 

Wildlife Crime & Conservation Conference 2023 
👉 Book your place now to avoid disappointment! These unique events cater to wildlife enthusiasts, veterinary professionals, and anyone who wants to learn more about wildlife rehabilitation and conservation.
---
Does it need to be rescued?
It doesn't need to be rescued
Young animals/birds that are seen away from their parents are not necessarily in trouble, especially if they are warm and appear active, healthy, and alert
It needs to be rescued
If you see an animal with obvious injuries or that is cold and limp, it needs to be rescued.
---
Notice to the Public re Avian Flu
highly Pathogenic Avian Influenza HPAI (H5N1) is currently circulating in wild birds, especially in breeding seabirds around Ireland. Over the last three weeks in particular, following intensive surveillance by NPWS, and reports from others, large numbers of dead Gannets have been detected at breeding colonies, and at sea and are now being washed up ashore. A number have been tested by the Department of Agriculture, Food and Marine and nearly 60 have so far been confirmed with HPAI; and many multiples of that are likely to have HPAI.
Dead and on occasion sick Gannets or other birds are being reported from many beaches and other areas all along the coastline.
As advised by the Department of Agriculture, Food and Marine, members of the public are advised:
do not touch sick or dead wild birds;
do not bring sick wild birds home;
pets should be kept away from sick and dead wild birds (dogs should be kept on a leash where sick or dead wild birds are present).
The Department of Agriculture, Food and the Marine carries out year-round avian influenza surveillance sampling. In areas where HPAI has already been confirmed, it may not be necessary to collect further birds for sampling. The virus of avian flu is very contagious amongst birds and can survive for several weeks in the environment. The faeces of infected birds contains a high level of virus and so the area can remain infective irrespective of whether bird carcasses are removed from an area or not. It is deemed appropriate for public amenity reasons to remove dead birds or to display signage, etc. e.g. on beaches or areas with frequent human footfall, it is a matter for the Local Authority.
NPWS urges members of the public to avoid coming into close contact with any dead/sick seabird.
Please notify DAFM of any suspected avian influenza cases via the Avian Check App or alternatively please call the Avian Influenza Hotline at 01 607 2512 or 01 492 8026 outside of normal office hours.
---
Wildlife Hospital – Why Ireland needs one and what it does
---
We Need Your Help
We need your help to build this Wildlife Hospital. We need it because Ireland's wildlife is in trouble, many species are struggling to survive, and some are becoming extinct. The wildlife we have need all the help we can give.
---
Stay up to date on the latest news and info by joining our Mailing List!
Our other websites:
REHAB RESOURCE
Resources and educational training events to improve wildlife welfare and rehabilitation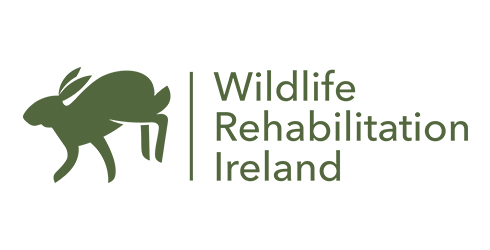 Wildlife Hospital
WRI's project to build Ireland's first Wildlife Rehabilitation & Teaching Hospital and Nature Education Centre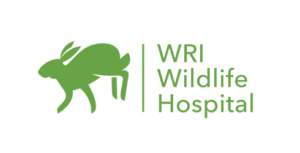 Wildlife Crime
Advice on Recognising, Recording & Reporting a wildlife crime or suspicious incident